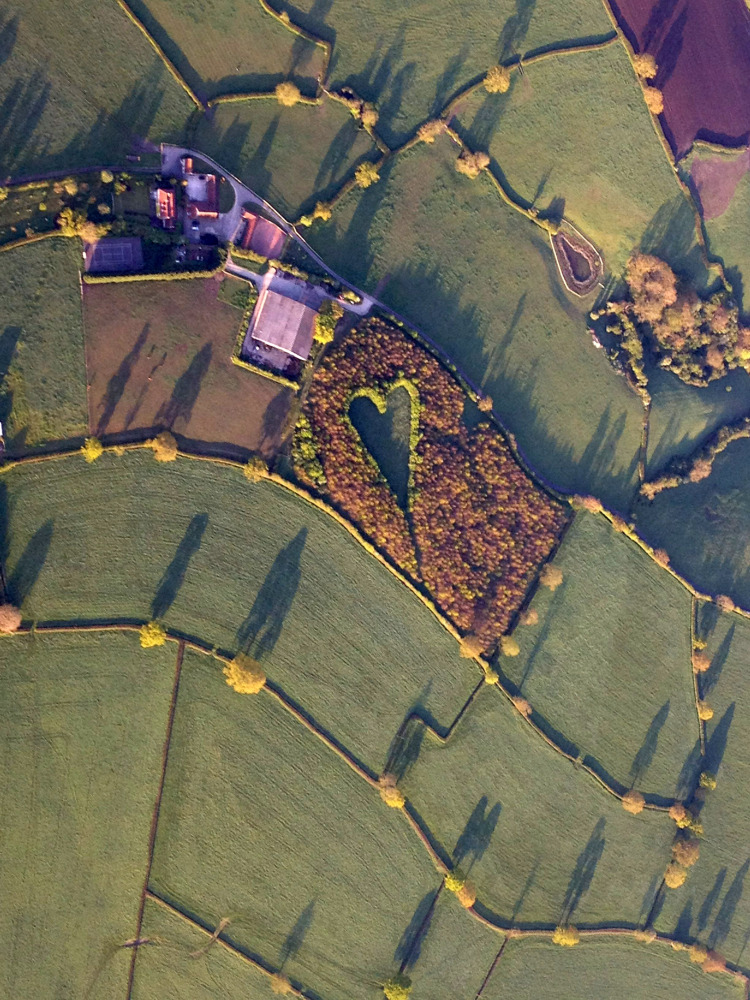 I love this.
From
HuffPo
...
After the sudden death of Janet, his beloved wife of 33 years, Winston Howes, a British farmer, wanted a space to remember her. So in a flash of inspiration, he planted 6,000 oak trees in a nearby field, carefully planting them in the shape of a heart.
That was 17 years ago, and though Howes never intended to publicize his secret garden, the Telegraph reports a hot-air balloonist chanced upon the arboreal delight last week and took a couple of pictures.
The base of the heart points to Wotton Hill, Winston's wife's hometown. Reached for comment by the Daily Mail, he said, "I sometimes go down there, just to sit and think about things. It is a lovely and lasting tribute to her which will be here for years."