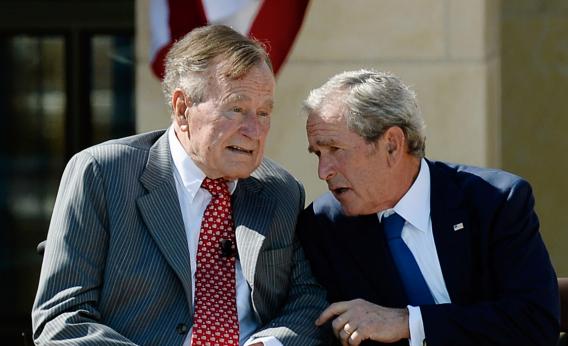 As I start on an exploration of my own lineage, it goes without saying that one bears no responsibility for the actions of their ancestors, nonetheless, this is still interesting.
From
Slate
...
Twelve American presidents owned slaves, eight while serving in office, and at least 25 presidents count slave owners among their ancestors. But new historical evidence shows that a direct ancestor of George W. and George H.W. Bush was part of a much more appalling group: Thomas Walker was a notorious slave trader active in the late 18th century along the coast of West Africa.

Walker, George H.W. Bush's great-great-great grandfather, was the captain of, master of, or investor in at least 11 slaving voyages to West Africa between 1784 and 1792...
...The historical evidence suggests that Thomas Walker died at sea in 1797 when his own crew mutinied and threw him overboard...

...While records are scarce, it seems that Thomas Walker's slave trading did not bestow lasting prosperity on his family. George E. Walker lost property in Maryland's Cecil County inherited by his wife, Harriet, and the subsequent rise of the Walker family began several decades later, after they moved to Illinois in 1838.